How to start engagement on website using live chat box service & technology
Jan 09, 21
DevGOD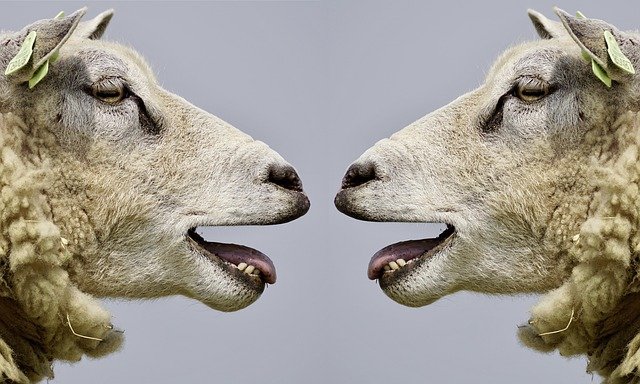 Chat box is website technology which help you to connect with your visitor's real time. Its also have facility to provide more information like sharing the file and understand what requirement of visitors is.

1. tawk.to
tawk.to is a free live chat app that lets you monitor and chat with visitors on your website or from a free customizable page. No catch. No spam. No wares. It's truly free and always will be.
2. 1click.io
1CLICK is a live chat application for online businesses which connects the business and the customer through Video, Voice and Text Chat right from the website of the business. It also has collaboration tools like co-browsing and screen sharing which you can use during a live call. You can engage with visitors online on your website, boost conversions and sales with 1CLICK.
3. Tidio Chat
Tidio Chat; a solution that allows you to increase contact with your clients.
Intuitive live-chat solution designed to meet expectations of the most demanding users.
Features:
· List of users who are currently visiting your website - you have access to a full list of users who are visiting your on-line shop together with their chosen browser and language. Moreover, you can contact them at any time.
· Support for mobile devices - thanks to support for mobile devices it doesn't matter what type of device your users use - they will be able to contact you at any time with swiftness and ease.
· Off-line contact form - if you're not on-line, your users will receive a contact form through which they'll be able to send you a message.
· Automatic messages - this option allows you to send automated messages to the users who display a given activity, e.g. after entering the site they can receive the message: "Welcome, how may I help you?"
· Multi-language support - regardless of your on-line shop's language, the chat will be displayed in that language for the users!
· You see what your users are writing before they send you the message - during conversation with users you can see what they have written even before they click "send".
Integration
The integration of our solution is fairly simple, we do not require code changes, registration or login. Tido Chat is 100% integrated into your shop immediately after installation and, making you practically ready to contact your clients, and understand their needs even better.
4. LiveChat
LiveChat is powerful, but easy-in-use live chat and help desk software solution offered in SaaS model. It helps ecommerce owners to contact website owners and convert them into buyers and keep track of the customer service communication via email.
Create LiveChat account, customize it in 3 minutes and chat right away with your website visitors making them order more and more often!
5. LiveAgent
LiveAgent Helpdesk is a multi-channel customer support solution, which helps you serve customers through Voice, Email, Live Chat, Facebook, Twitter and Contact Forms. Simple, yet powerful interface: Answer mails, chats, phone calls, Facebook posts and private messages and monitor Tweets mentioning your brand or important keywords - all from one place.
6. Mibew
Mibew Messenger (also known as Open Web Messenger) is an open-source live support application written in PHP and MySQL. It enables one-on-one chat assistance in real-time directly from your website.
You should place the button of Web Messenger at your site. Your visitors click the button and chat with your operators who help them.
Lime Talk is an online application that allows you to easily embed a chat widget onto your site. In a couple of minutes you can communicate with your website visitors and increase your sales and provide better customer support.
Lime Talk
Lime Talk is:
· Very easy to implement (no technical skills needed).
· Fully customizable (all text, colors, etc..).
· Free with limited functionality which is sufficient for most customers.
7. Banckle Chat
Banckle Chat is a online chat & customer support solution. It is fully customizable and includes a variety of built-in templates, themes, widgets and tools for boosting customer service productivity. It achieves the great scalability by allowing multiple websites, multiple departments and multiple operators. You get all the freedom to customize the support structure as you like. Other important live support features like canned messages, file sharing, SSL encryption, proactive invitation, visual and sound notifications are also supported. You can also track visitors and monitor their browsing activities using the analytics & reporting features.
8. Zopim
Zopim is a simple chat widget that lets you sell directly to your website visitors.
· Easy Setup
o "60 seconds is all it takes, from getting an account to seeing the chat widget on your site. Tried and tested by non-technical users."
· One-time Setup
o To see the chat widget on your site, simply copy and paste one line of script on your website HTML. You can paste it anywhere and it works. No editing required.
· No software downloads required
o All you need is a browser to start chatting with customers. Simply login to the Dashboard to chat.
· Plugins/Addons for platforms
o One-click deployment available for the following platforms:
WordPress
Shopify
Magento
OSCommerce